Office Hygiene & Sanitisation
A hygienic office space is vital to keeping your employees healthy and safe. Corporate Hygiene provides thorough office hygiene and sanitation services to ensure your office space is germ-free.
A clean and tidy office space improves productivity, but what the eye can't see is just as important. The COVID-19 pandemic has emphasised that a clean and hygienic office is vital to the health and safety of your employees, clients, and visitors.
Contact Corporate Hygiene today to create a customised plan for your office.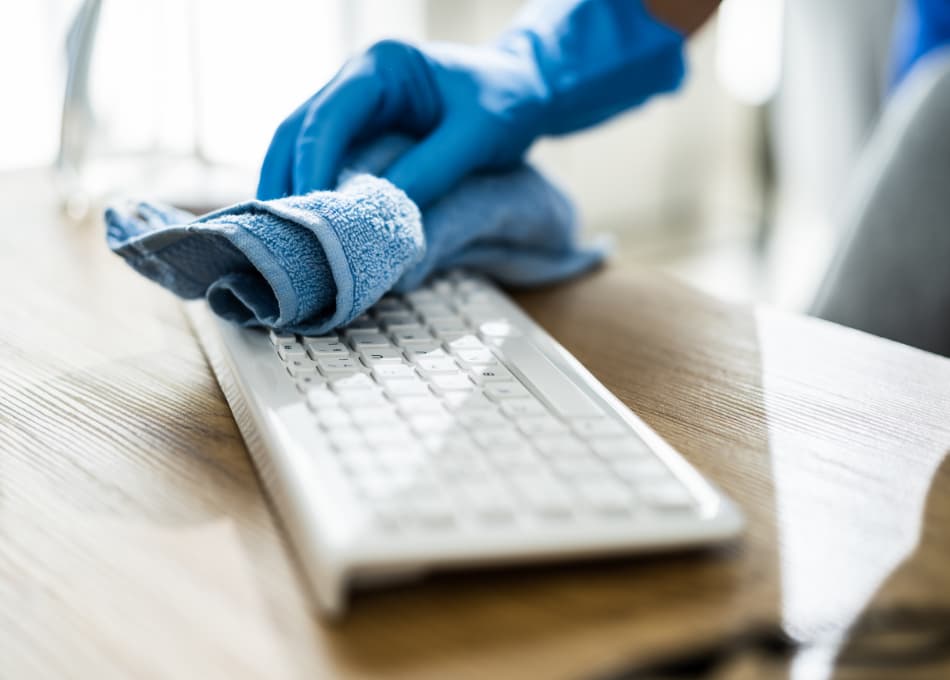 Our Services Include
Our office sanitisation team pays close attention to high-touch areas to eliminate bacteria. We offer both one-off cleans and ongoing sanitisation services. We can place your office on our free monitoring system to ensure regular hygiene servicing.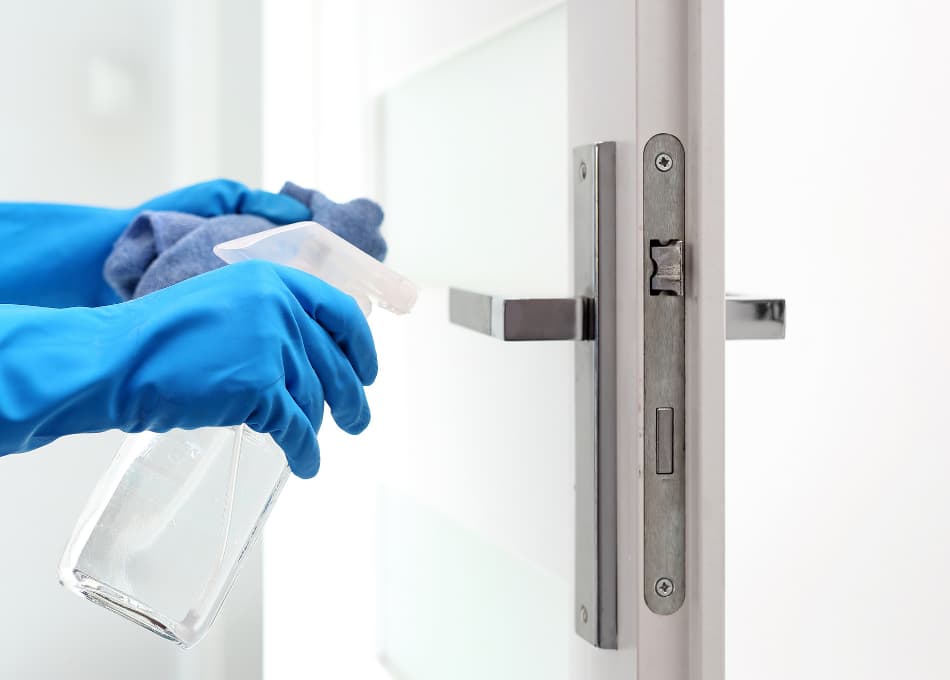 We pay special attention to the smallest details, ensuring all high-touch areas are germ-free. Our office hygiene service includes sanitising and cleaning office equipment, such as:
Telephones and Switch Boards
Computers and Keyboards
Photocopier Machines
Fax Machines
Door Handles
Why Prioritise a Hygienic Office Space?
Minimising Absenteeism and Maximising Focus
Our hygiene services prioritise the health and safety of employees, reducing the risk of illnesses spreading in the workplace. Maintaining a clean and sanitised environment helps minimise absenteeism due to sickness, ensuring a consistent and productive workforce. A clean workspace fosters focus, efficiency, and engagement while also adapting to the heightened awareness of hygiene practices in the wake of the pandemic.
Potential Long-Term Savings
Investing in office sanitisation and hygiene services is a proactive measure that yields long-term cost savings by avoiding the consequences of neglecting cleanliness. Preventive measures are often more cost-effective than the consequences of neglected hygiene, such as employee illnesses, reduced productivity, and potential legal liabilities.
Improve Your Company Image
Implementing hygiene and sanitisation services in your office space helps create a professional image for your clients, visitors, and potential business partners. It shows that you prioritise the comfort and health of everyone who enters the premises.
Choose Corporate Hygiene for Your Hygiene & Sanitisation Needs
Hygiene and sanitisation services can create a positive work environment where employees feel safe, valued, and motivated. It's an investment that pays off in various ways, contributing to your business's success and employee wellbeing.
To implement Corporate Hygiene's sanitisation services in your office, contact us today. We will work with you to develop a plan to ensure your office is a clean and safe space where employees can thrive.
See What Our Clients Say
Turuki Health
"Corporate Hygiene Limited is our key supplier of hygiene products and have been with us since 2011. When brought on board to our organisation, they did a full audit of our hygiene requirements which resulted in more cost-effective products and a comprehensive hygiene regime in our clinic facilities and for our community workers. As a charitable Trust, these attributes have been much appreciated. Corporate Hygiene is an absolute delight to work with; the staff are always helpful and friendly. They have always provided timely service and have been proactive in keeping us up to date with products relevant to our business. Corporate Hygiene Limited are a trustworthy business and have always gone the extra mile."
Otara Family and Christian Health Center
"Corporate Hygiene has been servicing our clinic since 2011, for all our hygiene supplies from paper hand towels, rubbish bags and air fresheners, to hand sanitisers, hand soap, and tissues. During this time, we have established an excellent relationship with the friendly, efficient, and honest team at Corporate Hygiene. I have no hesitation with recommending Corporate Hygiene to those who are looking for a hygiene supplier."
Explore Our Other Corporate Cleaning Services
Office hygiene is key to maintaining a healthy work environment. Whether you're looking for a regular service or just a one-off detailed clean, we can help.
We offer a range of services ideal for corporate spaces and medical clinics. Our hygiene services focus on high-touch areas and equipment. If you're looking for a more general cleaning team for your office, check out the office cleaning service; our team will leave your space tidy and clean.