Specialised Commercial Deep Cleaning Services
Our commercial deep cleaning services provide intensive treatment for facilities requiring precise and often urgent attention. We tailor our specialised cleaning services to your building's requirements—complete with polishing and restoration to a near-new standard.
Our Deep Cleaning Team are experienced and thorough with every job, working quickly to leave your space immaculate. For a complimentary site visit and to learn more about our deep cleaning services, reach out to our team today.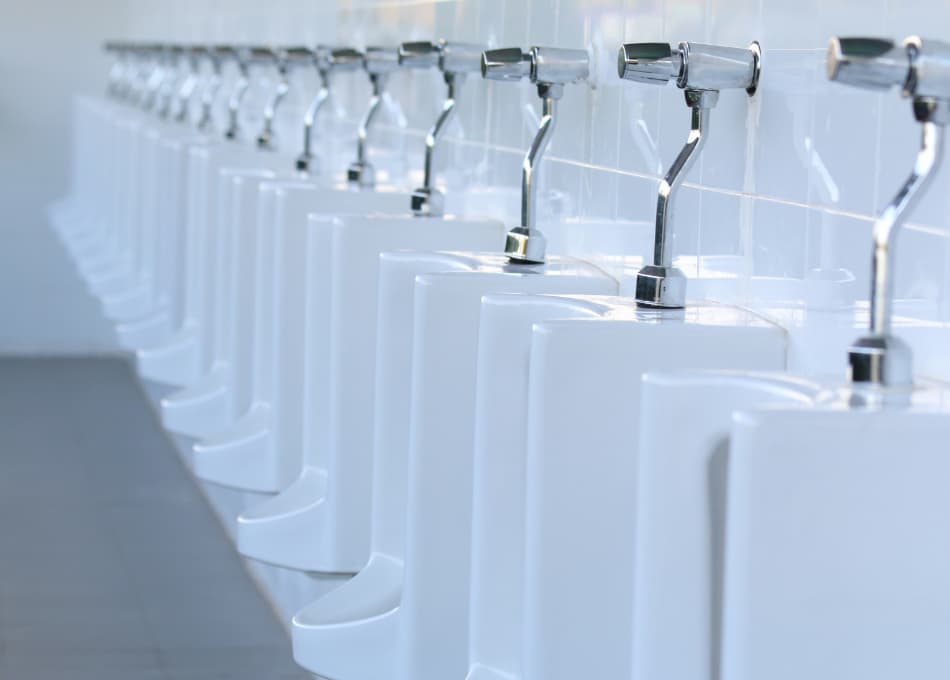 Our Deep Cleaning Services Include:
Maintenance & Restoration
Our deep cleaning team offers bathroom maintenance, stainless steel polishing, and restoration, such as toilet seat repairs.
Intensive Cleaning
We offer intensive cleaning to make your corporate space feel new. Our specialised deep cleaning team can perform intensive cleans on:
Toilets & Urinals
Hand Basins
Cubicles
Showers
Floor Traps
Floors
Walls
Tiles
The Importance of Deep Cleaning for Commercial Establishments
Besides making your establishment look and feel brand-new again, a professional deep clean can provide the following benefits:
Health and Safety
Deep cleaning ensures the health and safety of employees, customers, and visitors. Our Deep Cleaning Team removes contaminants, allergens, and harmful microorganisms from surfaces to reduce the risk of illness, improve air quality, and create an overall safer environment. These services are particularly crucial in healthcare facilities, food establishments, and places with high foot traffic.
Compliance with Regulations
Meeting industry-specific hygiene and safety regulations is essential for commercial businesses to avoid legal penalties, closures, and reputational damage. Specialised deep cleaning services help ensure compliance with these regulations, providing peace of mind and avoiding potential legal issues.
Aesthetic Appeal and Customer Perception
A clean and well-maintained commercial space creates a positive impression on customers and clients. It enhances the overall aesthetics of the establishment, making it more inviting and professional. A clean environment can positively influence customer perception and loyalty, which can be critical for businesses.
See What Our Clients Say
Otara Family and Christian Health Center
"Corporate Hygiene has been servicing our clinic since 2011, for all our hygiene supplies from paper hand towels, rubbish bags and air fresheners, to hand sanitisers, hand soap, and tissues. During this time, we have established an excellent relationship with the friendly, efficient, and honest team at Corporate Hygiene. I have no hesitation with recommending Corporate Hygiene to those who are looking for a hygiene supplier."
Turuki Health
"Corporate Hygiene Limited is our key supplier of hygiene products and have been with us since 2011. When brought on board to our organisation, they did a full audit of our hygiene requirements which resulted in more cost-effective products and a comprehensive hygiene regime in our clinic facilities and for our community workers. As a charitable Trust, these attributes have been much appreciated. Corporate Hygiene is an absolute delight to work with; the staff are always helpful and friendly. They have always provided timely service and have been proactive in keeping us up to date with products relevant to our business. Corporate Hygiene Limited are a trustworthy business and have always gone the extra mile."
Let Corporate Hygiene Refresh Your Space
If your office space needs some new life, our specialised deep cleaning team can find the right solution for you. Our intensive cleaning service uses their experience to complete every job at the highest standard possible.
If your business could benefit from a deep cleaning service or bathroom maintenance, we can help. Get in touch with the team today to organise a free on-site visit, and we will assess your needs. If a deep clean isn't the right service for you, we offer a range of other cleaning and hygiene services to improve your workspace. Learn more about what we offer today.