Medical Centre Cleaning Services
Corporate Hygiene offers a reliable, thorough, streamlined medical office cleaning service. Our devoted cleaners work hard to ensure no surface is left unclean through detailed and customised cleaning services
A clean workspace keeps staff and patients safe and can encourage employee productivity. Cleanliness is vital to helping customers feel comfortable in your clinic's care, minimising the spread of germs throughout your office. Our detailed medical centre cleaning service is the perfect way to keep your clinic clean and maintained with minimal stress
Medical Office Cleaning
Medical centres are spaces where cleanliness is essential to things running smoothly and safely. Our medical centre cleaning service includes:
General tidying of communal office space
Vacuuming & mopping floors
Dusting surfaces
Thorough bathroom cleaning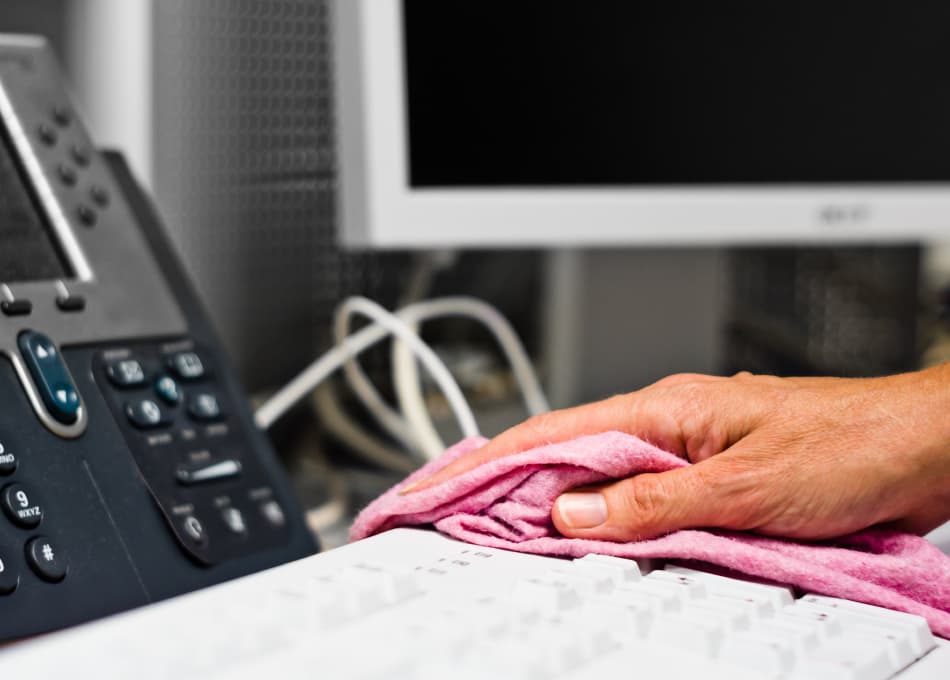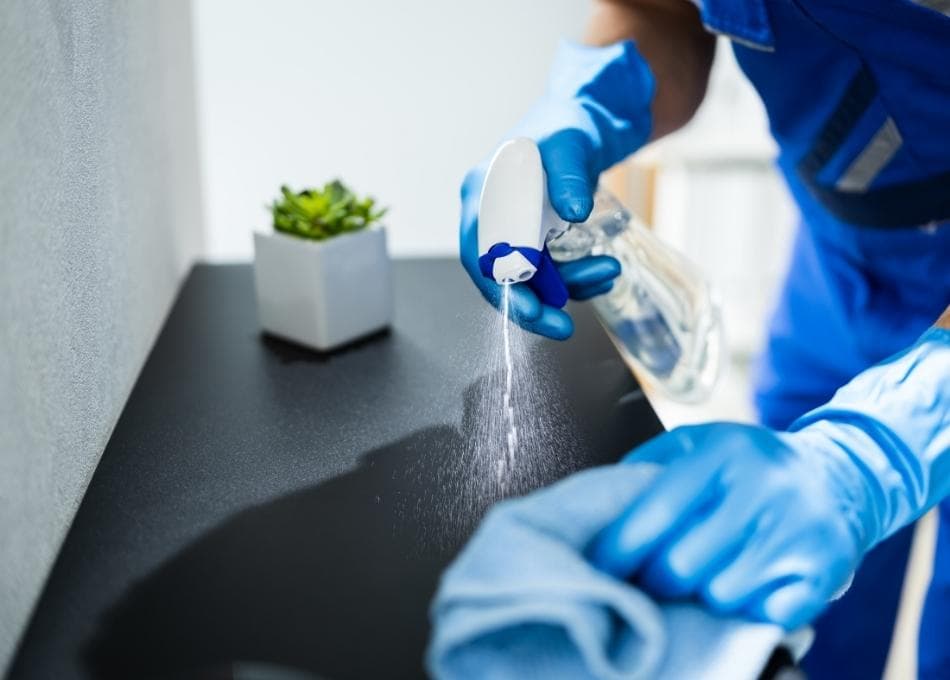 Enhance Your Professional Image with Medical Office Cleaning
A clean and well-maintained medical office creates a positive impression on patients, visitors, and staff. It conveys professionalism, credibility, and a commitment to quality care. Our medical centre cleaning services use advanced techniques and equipment to provide a spotless and inviting environment. Create a positive patient experience and build trust and loyalty through our professional cleaning services.
Medical offices must adhere to strict health and safety regulations set by government authorities and medical organisations. Our medical office cleaners are well-versed in these regulations and ensure the facility meets all the required standards. By investing in our services, your business can avoid penalties, legal issues, and reputation damage due to non-compliance.
Minimise Healthcare-Associated Infections (HAIs)
Healthcare-associated infections are a major concern in medical settings. Proper cleaning and disinfection practices are crucial in minimising the risk of HAIs in your clinic.
We employ trained professionals who follow industry best practices to eliminate bacteria, viruses, and other pathogens. Thorough cleaning of surfaces, medical equipment, and frequently touched areas helps prevent the spread of infections.
If your medical office space could benefit from our cleaning services, contact us to develop your unique solution.
See What Our Clients Say
Turuki Health
"Corporate Hygiene Limited is our key supplier of hygiene products and have been with us since 2011. When brought on board to our organisation, they did a full audit of our hygiene requirements which resulted in more cost-effective products and a comprehensive hygiene regime in our clinic facilities and for our community workers. As a charitable Trust, these attributes have been much appreciated. Corporate Hygiene is an absolute delight to work with; the staff are always helpful and friendly. They have always provided timely service and have been proactive in keeping us up to date with products relevant to our business. Corporate Hygiene Limited are a trustworthy business and have always gone the extra mile."
Ingram Micro
"Corporate Hygiene has supplied and serviced Ingram Micro's hygiene needs since 2008. They're a business based on loyalty, trust, service, integrity and competitive pricing. Their staff are friendly, and professional, making our working relationship a pleasurable experience."
Why Corporate Hygiene?
We have worked hard to develop a medical centre cleaning service you can count on. Our medical office cleaning services offer customised cleaning plans tailored to the unique needs of your facility. Our team will assess the specific requirements of the medical office, including the size, layout, and types of surfaces, and develop a cleaning regimen accordingly. This process ensures that we properly address all areas efficiently and cost-effectively.
We strive to meet all cleaning and hygiene needs for New Zealand businesses. Contact Corporate Hygiene today to develop your medical office cleaning solution.