Sanitisers
Every business has the responsibility to keep its staff and customers safe and healthy. All workplaces should have the necessary products to minimise the spread of germs. Nano Silver technology is an advanced sanitiser that kills 99.9% of viruses and bacteria. Made with 99.8% deionised water and 0.2% silver nanoparticles (AgNP), Nano Silver sanitiser makes it easier to maintain a healthy workplace.
Our Products
Don't allow the spread of germs to knock your employees down, protect your workspace with Nano Silver technology from Corporate Hygiene.
We offer Nano Silver spray and sanitisers, containing millions of nanosilver particles (AgNP) that work to eliminate major pathogens, bacteria, and viruses. These products are non-toxic, safe on the skin, and incredibly effective.
Get in touch with the team at Corporate Hygiene to learn more about our Nano Silver products & maximize cleanliness and hygiene in your workplace.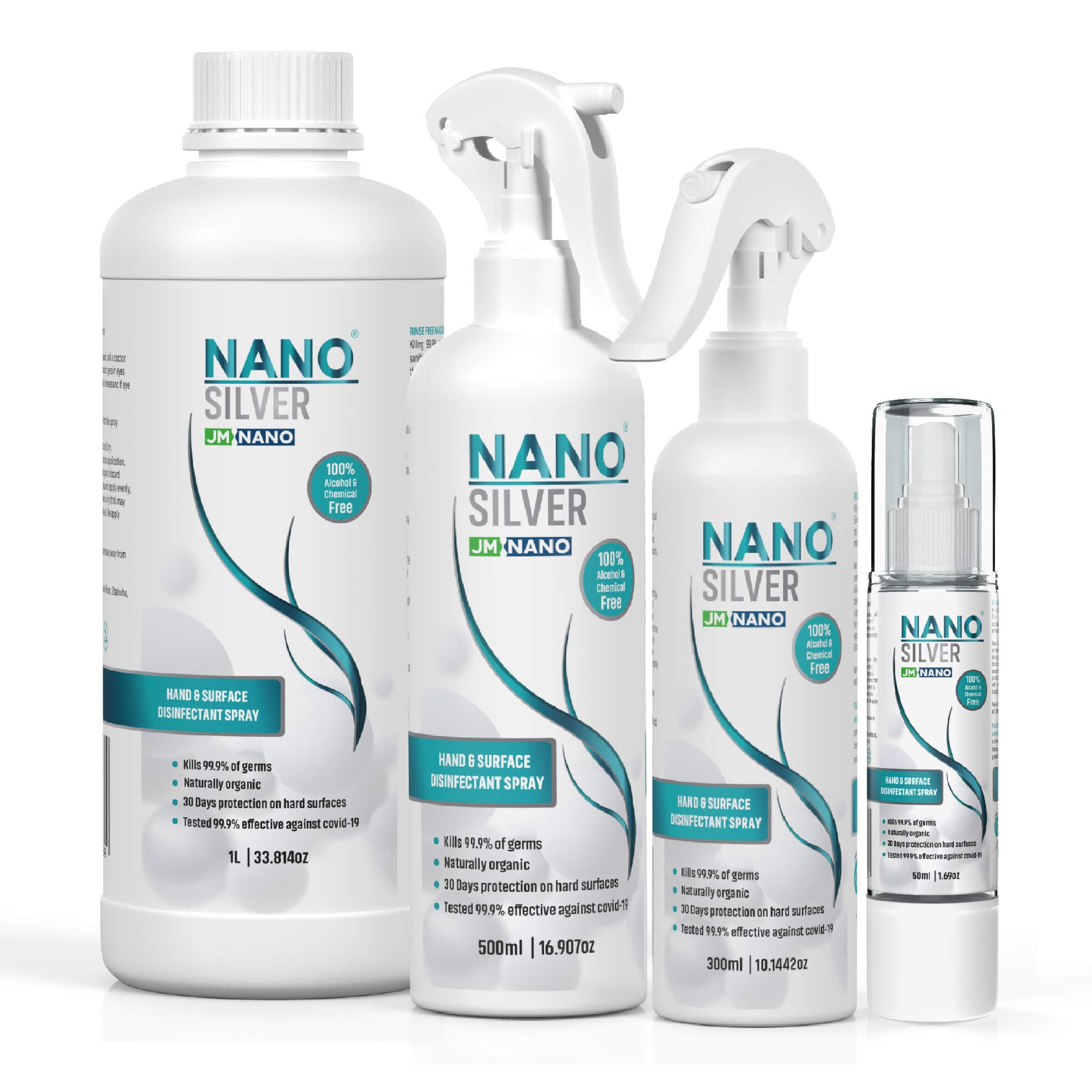 Maximise Hygiene in Your Workspace
The formula is both chemical and alcohol-free. Within 30 seconds of spraying, the sanitiser is active for up to 96 hours on the skin and 30 days on hard surfaces. Trusted in food and agricultural industries across New Zealand, Nano Silver technology works effectively on soft furnishings and fabrics.
Need More from Our Hygiene Service?
Alongside our range of consumables, Corporate Hygiene offers a range of cleaning and hygiene services to make it easy to maintain your workspace. We offer regular cleanings, specialized deep cleans, laundry service, and more. Explore our other services and consumables and maximize workplace hygiene today.